Metallurgical Test Specimen Cutoff Wheels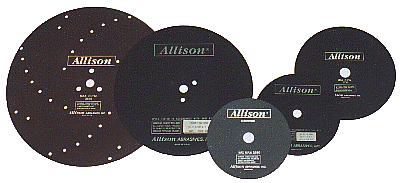 Specifically designed for use with coolant, Allison abrasive wheels provide unsurpassed quality of cut for metallurgical specimens. The structure and metallurgical characteristics of the specimens are not disturbed.
Available in diameters 9" through 26", wheels are available to cut all hardnesses of Steel, Titanium, Copper, Brass, and Nickel Alloys.