Metal Tubing Cutoff Wheels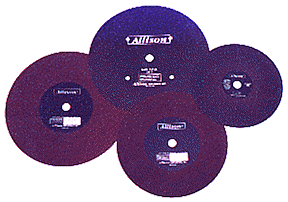 Rubber bond, fine abrasive particles, and filler materials selected to maintain a square or slightly concave cutting face make these wheels ideally suited for cutting thin-wall metal tubing with absolute minimum burr. Allison also offers resinoid bonded wheels formulated for fast, clean, dry cutting of heavier-wall metal tube and metal pipe.
Available in a variety of diameters and thicknesses.